Office 365 Email Configuration
---
NOTE: This is no longer supported in the online version of Outlook with Office 365,
please download the desktop app instead.
Log into your Office 365 account and go to Mail

Select the gear icon at the top right, and then Mail from under Your app settings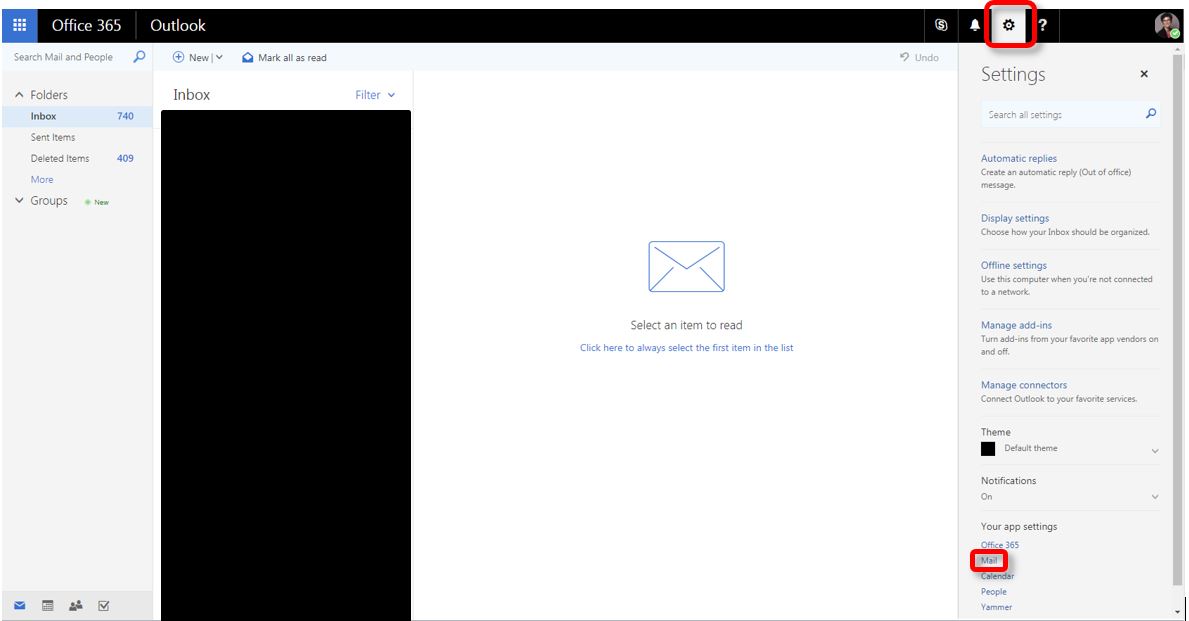 3. A new menu will appear on the left side of the page. Select Connected accounts (under Accounts) and then the plus (+) symbol to add a new connected account: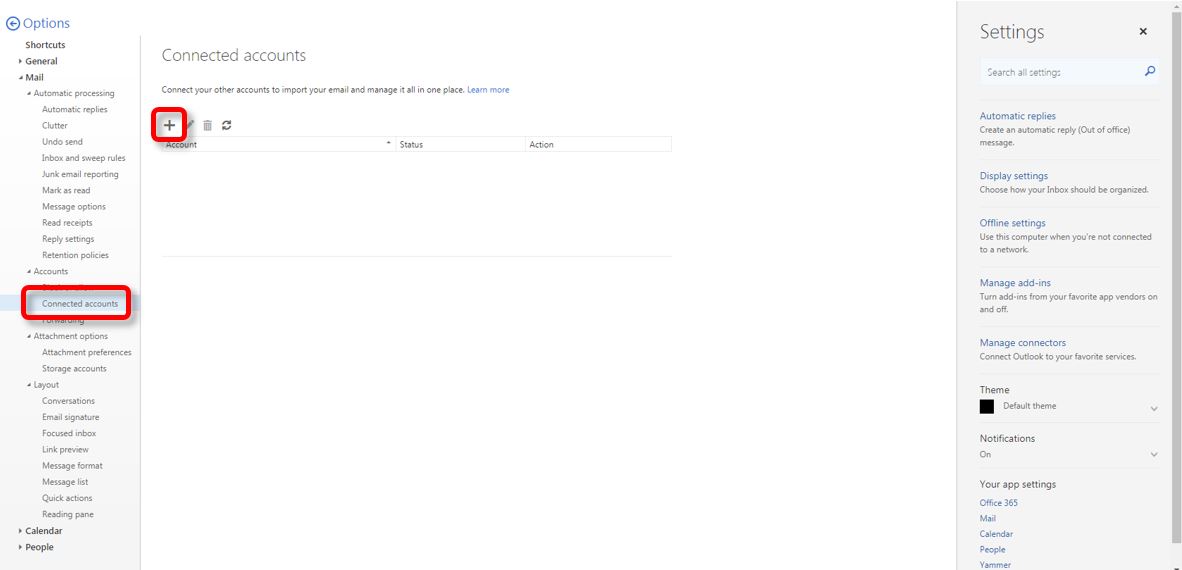 4. Enter in your NexCite email address and password:

5. If prompted about an Unsecured connection, select OK:

6. When prompted, select POP as the connection type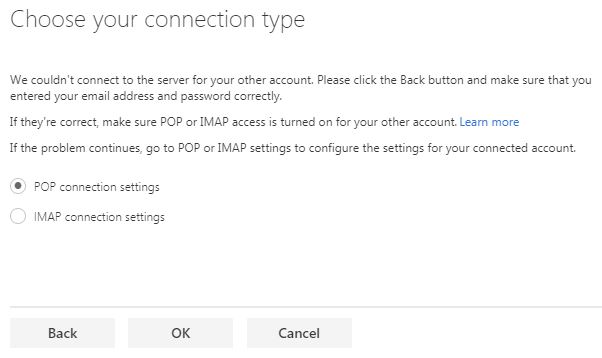 7. Enter in the applicable account information as described below and select OK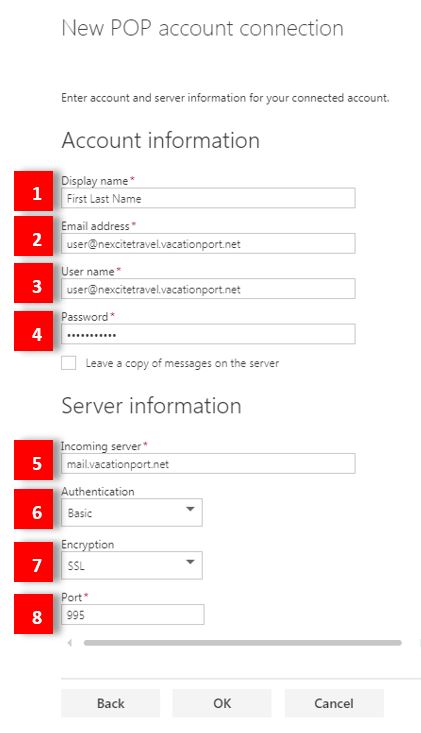 Display name: this is the name recipients will see in the From box when you send email. You can use your first and last name, or your agency name, for example.
Email address:

your full NexCite email address

User name: your full NexCite email address
Password: the password associated with your NexCite email account
Incoming server: mail.vacationport.net
Authentication: Basic
Encryption: SSL
Port: 995
8. You should receive a confirmation message that your account email is being imported and that a verification message is on its way

9. Select Options toward the top left menu to return to your inbox. You should have a verification email from The Microsoft Team containing a link to verify your email. Select that link - you should receive a verification succeeded message when complete.

10. In order to send email from your NexCite website account, you'll need to change the From address. You may need to change your display settings in order to show the From field. Within a new email, select the three dots toward the top to reveal additional options, select Show From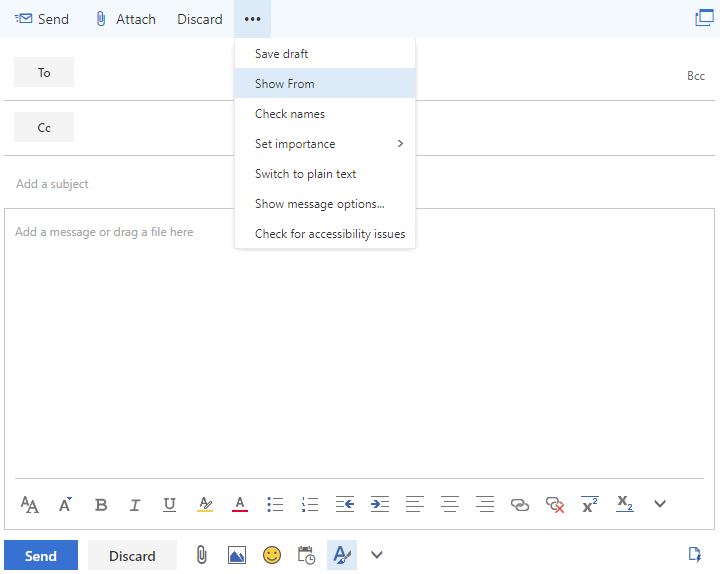 A new From button will show. You'll be able select the from button to select your NexCite email